Beginner Shoot & BBQ
Philip Reynolds Memorial
9th of June 2019
Philip Reynolds Memorial – Beginner Shoot, hosted by Greenhills Archers
Venue:
Greenhills Archers Club – Outdoor Range,
Tymon Park,
Tallaght,
Dublin 24.
Show Map
Shooting Format:
This is an outdoor event and will consist of 12 targets, 10m, 20m or 30m Distances, followed by an unmarked mixed animal round.
(Please specify 10m, 20m or 30m in comments when registering)
Dates and Times:
Begins on the 9th of June 2019 from 9:30 am until approximately 5:00 pm
Dates and times may change. Please check our calendar and "Club Notices" on the home page for updates
Entry Fee:
Senior € 20 & Junior €15

Cancellations will be accepted up until 8pm Wednesday 5th of June ,  before the competition date.

Any cancellations after 8pm Wednesday 5th of June, will have to be paid by the archer as the archer will have been assigned a spot on the line by this time.

Archers that also registered but do not show up on the day will also be asked to pay the entry fee. Any archer refusing to pay this fee will not be allowed to shoot in future Greenhills events until this fee has been paid.

These decisions have been made final by the chair person and vice chair person of Greenhills Archery Club.

Contact:
All Entries must be made using the below entry form.  We will not be accepting any entries by email.

Should you have any questions/queries regarding the upcoming competition or even feedback, please E-mail Us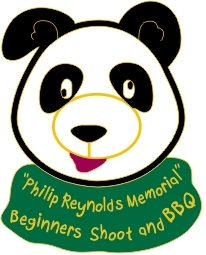 This is an outdoor event and will consist of 12 targets & a mixed animal round & will cater for up to 48 archers from all over Ireland as an introduction to archery competitions. This event is not part of the Archery Ireland calendar and is a Greenhills In-house competition aimed at beginners of all ages, from youths to masters.
This competition has been enjoyed by many a beginner over the years as photos will show. The Barbecue, refreshments and Chili Chicken Wing Challenge after the competition has proven to be an amazing success over the years
We welcome all beginners to sign up and join in and learn how competitions work, how to score your arrows, etc.
If anyone has any questions, please speak with one of the Competition organizers, who will always be floating around on club nights.
Entries will be open at 6pm, Wednesday 22nd of May 2019  and  Close at 8pm Wednesday 5th of June 2019